Posts: 22
Joined: 24 Jan 2010, 14:11
Van / Campervan sau RV: N&B Flair 6000 A
Residence City: Regensburg
Country: Germany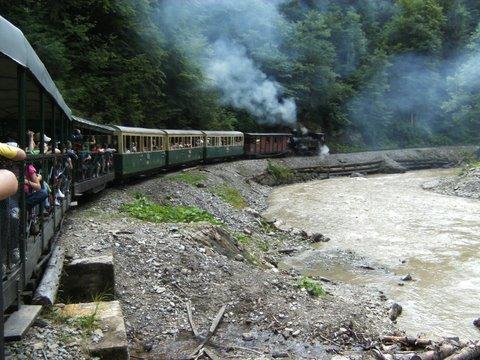 poldi
---
george chirila
Felicitari si respect maxim din partea mea .
Poldi ,un cetatean german ,indragostit de plaiurile noastre mioritice ,a scos in evidenta frumusetea si pitorescul locurilor ,din tarisoara noastra Romania .Ne-a aratat ca Romania nu este numai certata si hulita de toata lumea ,nu este o " tara bananiera " cum cu placere presedintele nostru declara cu emfaza despre " gura noastra de rai " Romania ,nu este o tara cu functionari corupti ,si multe alte rele .
Romania este gradina Edenului !!! Spre rusinea mea ,am ajuns prin nordul Maramuresului ,dar prin Valea Viseului ,sa ma plimb cu mocanita ,nu !!
Inca o data felicitari pentru Poldi !
---
george chirila
Poldi dear ,thank you for the beautiful photos and words about my country Romania .Just please put more pictures of Maramures Viseu Valley . With respect ,I welcome you ! I will expect you with a pint of beer and a glass of Romanian brandy . Goodbye !
---